WHAT WE OFFER
DIGITAL EXPERIENCES
STRATEGIES TO IMPROVE USER ENGAGEMENT, REACH AND REVENUE
THROUGH DIGITAL PLATFORMS
INBOUND MARKETING STRATEGY
Improve brand awareness and customer engagement
We help improve your brand awareness and customer engagement through targeted social media use, SEO and SEM optimisation. We have helped increase user engagement and driven a rise in website traffic across our client sites where our strategies have been implemented.
CREATIVE & DESIGN
Website credibility is based on 75% overall aesthetics
We can provide sophisticated design and creative solutions needed to meet every need. We work collaboratively with our customers to ensure design and creative deliver high impact results in terms of end user engagement and sales.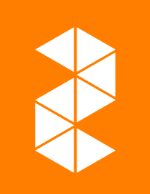 DEVELOPMENT
Specialist in WordPress
We design and develop websites using WordPress, including optimisation for mobile technology. Whether building from scratch or re-vamping existing sites, we can develop websites which more than meet your requirements.
Event and Conference Websites – We also offer easy to implement event and conference websites which are quick to deploy so you can start marketing your event from the get go. Our basic templates allow you to manage content and your own conference users and exhibitors. We have a range of functionality that can be used to maximise engagement.