CLIENT
Meed required a microsite dedicated to news for the construction industry in the Middle East. The news would cover six sectors and the articles would be submitted by a variety of contributors specialist in their respective skillsets.
CHALLENGE
Facilitating the variety of contributors across six channels of industry.
SOLUTION
Featured functionality included a mega style menu structure assigning feature stories, top storied within each sector, showcasing video content, moving sections about and sharing content across social media channels.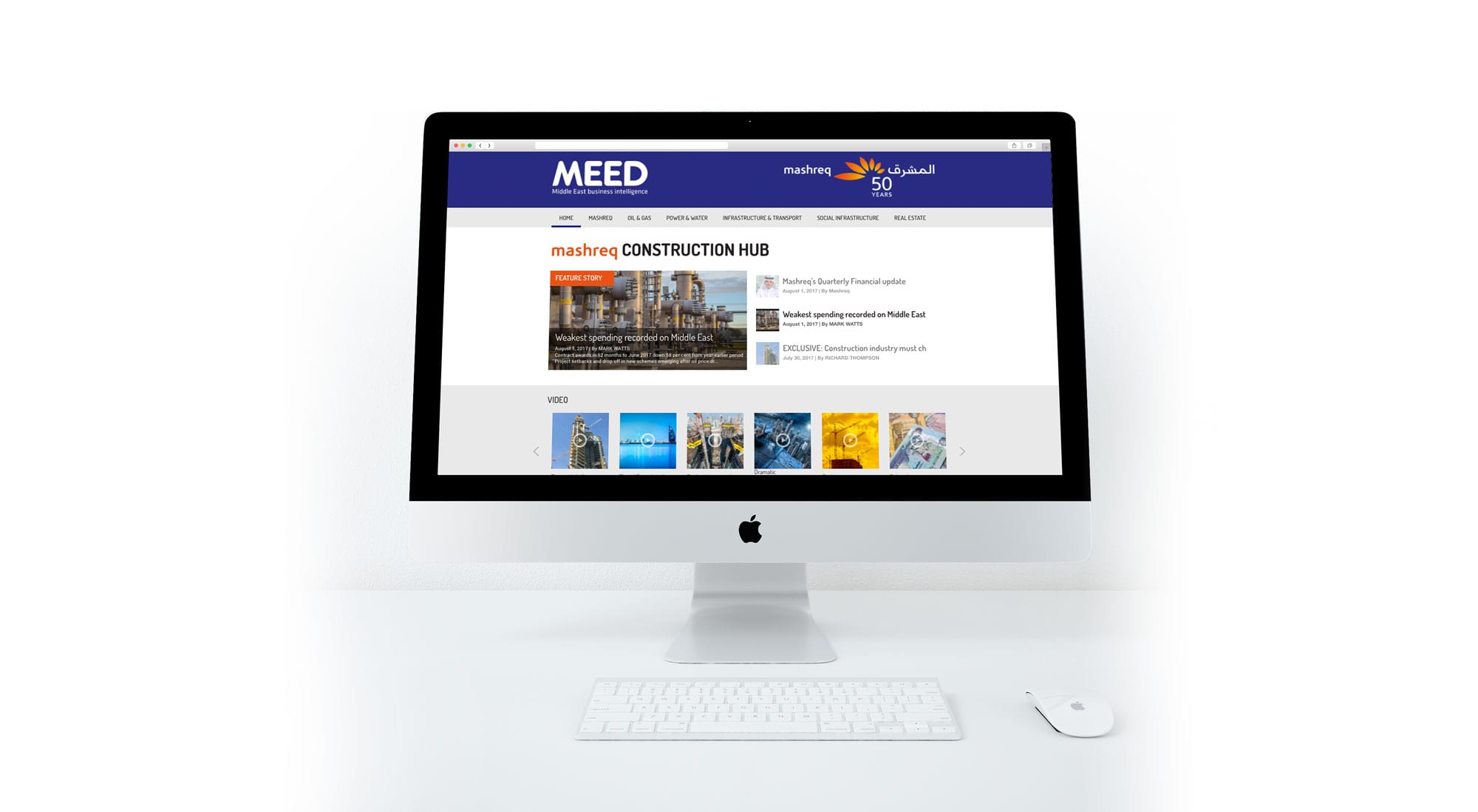 Each channel is identified by a particular colour and represented by recurring rectangular boxes. The territory, the properties and the family history have an engaging portrait of these wonderful and peculiar lands. Every wine has its own product sheet, designed to provide technical information…